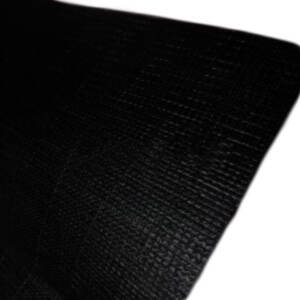 RubberSource offers a wide range of high-quality materials for the rubber industry, including RS-TireCord product. This type of reinforcing material is specifically designed for use in the manufacturing of industrial hoses and offers exceptional strength, durability, and adhesion.
RS-TireCord is made from high-strength, continuous-filament polyester yarns that are coated with a specially formulated adhesive layer. This adhesive layer provides excellent bonding with the rubber compound, resulting in a hose that is able to withstand even the most demanding applications.
RS-TireCord is available in various cord counts, deniers, and twists to meet the specific requirements of different hose manufacturers. This product is known for its excellent resistance to abrasion and fatigue, which ensures a long service life in even the harshest operating conditions.
At RubberSource, we understand the importance of using high-quality materials in the production of industrial hoses. That's why we offer RS-TireCord, a product that has a proven track record of success in a variety of industries. With our extensive inventory and competitive pricing, we're your go-to source for all your industrial rubber material needs.
Contact RubberSource today to learn more about RS-TireCord and how it can benefit your hose manufacturing process. Our experienced team is ready to assist you in selecting the right materials for your specific needs.
Product Information:
Request a Lining Recommendation and Quote or Find a Qualified Installer