Introducing the ultimate solution to extreme wear and impact resistance – The Ceramic Rubber Tiles from RubberSource. Our premium quality rubber plates embedded with 92% alumina ceramic hexagons offer unparalleled durability and longevity, making them the ideal choice for lining chutes, mills, cyclones, feeders, silos and deflector plates.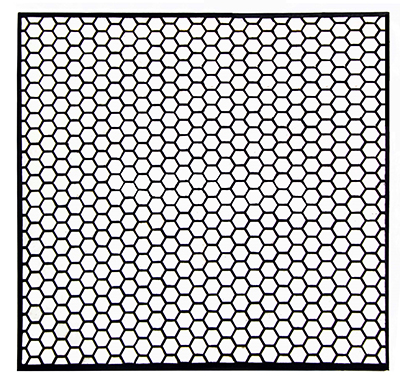 Designed with a high polymer base of NR, our Ceramic Rubber Tiles are known for their excellent elongation and resilience properties. The chloroprene bonding layer provides fast adhesion, making installation a breeze. Our tiles are engineered to deliver a long, useful service life, which means improved equipment efficiency and reduced operating costs for you. 
Invest in RubberSource's Ceramic Rubber Tiles for superior protection and peace of mind. With our top-of-the-line product, you can trust that your equipment will be able to withstand the toughest conditions without showing signs of wear and tear. Experience the difference with RubberSource – the trusted name in rubber technology. 
Product Information:
Request a Lining Recommendation and Quote or Find a Qualified Installer